​

​Ecurie Aux Quatre Vents - Aux Quatre Vents Stables


Élevage de chevaux Oldenburg- Pension
Pr MG-Sissi
Pouliche Premium Oldenburg 2012 Championne Réserve de l'inspection
Pr MG-Dom Pérignon
2013 Grand Champion Colt Oldenburg NA Inspection in Québec By Donareiss GGF out of Star Pr Winrianna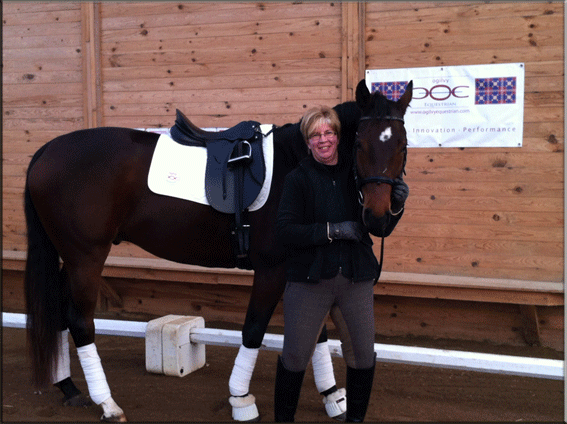 MG-Rendez-Vous Oldenburg
Jeune cheval prospect Grand Prix
Pr MG-Sissi
Pouliche Premium Oldenburg 2012 Championne Réserve de l'inspection
Pr MG-Florencia by Florencio Son
Champion and Highest score filly in Canada at Oldenburg inspection 2011
​Bienvenue Aux Quatre Vents

​
Welcome to Aux Quatre Vents
​
L'Écurie aux Quatre Vents a pour mission:
​
Concevoir-Mettre au monde-Prodiguer les soins et Vendre
​
Procurer aux chevaux de notre élevage et ceux de nos clients des soins de qualité adaptés à chacun de leurs besoins.
Développer pour nos clients un cheval au potentiel illimité avec un caractère exceptionnel
Promouvoir la discipline du dressage en faisant de judicieux choix pour notre élevage
Toujours respecter le cheval dans son intégrité et assurer le bien-être de nos clients.
​
Nous adhérons au Programme de la FEQ «Eleveur Reconnu» et nous nous sommes engagés depuis le début de notre élevage en 2006 à suivre le code d'éthique et le nouveau code des équidés.
Nous sommes aussi membres -éleveurs des Registres Oldenburg NA/ISR ,GOV et KWPN
​
Aux Quatre Vents' mission:
​
Breeding-Birthing-Giving care-Selling
​
Provide all our horses and Customer horses with the best adapted care.
Develop a solid, high potential dressage horse with an exceptionnal temperament.
Promote dressage by choosing exceptionnal bloodlines for our breeding program.
Respect the horse and our customers!
​
We are members of the FEQ «Recognized Breeders». Since we started our breeding program in 2006, we have always respected and applied the equine code of ethics .
We also hold our membership to the Oldenburg NA/ISR, GOV and CSHA Registries
​

Pr MG-Dom Pérignon
Grand Champion Oldenburg NA inspection 2013